I enjoy playing around with vintage styles in all forms, but I am usually a minimalist when it comes to makeup (particularly everyday makeup…even though I'm supposed to be a Southern Belle, I didn't practice makeup much until I was 18). Hey, it saves time and money! One aspect of history particularly entertaining to me is watching how economic and political scenarios are reflected in the decor, diet, wardrobe, and overall habitual tastes of a citizenry. At the moment there is a growing interest in reviving the sound traditions of our ancestors in sensible, timeless clothing and self-sufficient health and beauty.
For clothing, I'm affiliated with ModCloth and Shabby Apple, collecting excellent garments from them mostly when they have sales.
For eye makeup, I use Physician's Formula and sometimes Cowgirl Dirt. Physician's Formula also provides nice bronzers and correcting powders that I use when I feel I need to smooth over my complexion. PF's curling mascara is my favorite, because it encourages a vintage curl without requiring an eyelash curler!
The essential oils of Melrose, Geranium, Purification, and Elemi work wonders for clearing up skin blemishes, as well as ART Purifying Toner from Young Living (I love the light Frankincense and Sandalwood aroma, and it has this refreshing yet gently moisturizing sensation for my oily skin that feels perfect). Lavender is another good one.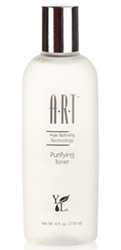 Yes, I'm one of those fountain-of-youth-gleeful YL Distributors. My member number is 1820333, if you would like to acquire these priceless products (that actually work!) for remotely affordable prices. Trust me, you can save a lot more by treating yourself with an effectively potent natural remedy than seeking conventional medical treatment – which, once again, is what that invisible hand of the current economy is influencing people to do. I personally know two women who cured cysts and lumps in their breasts with Sacred Frankincense oil rather than having surgery.
Sometimes Cowgirl Dirt's lip liner and clear Peppermint lip balm from Burt's Bees are enough for lipstick, but my new favorite for both lipstick AND blush is L Brianté Lip Gloss by Young Living. Yes, I put some on my lips and rub some on my cheeks for a rosy, dewy glow, which results in one product fulfilling two functions and enhancing the overall cosmetic color coordination (and the essential oil blends included in the opposite end of the stick are sumptuous!).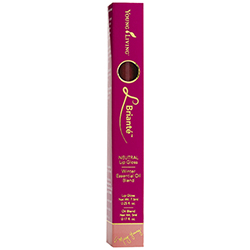 The way I learned this lipstick-as-cream-blush trick (which I've heard actress Sandra Bullock utilizes herself) was an inadvertent study in supply, demand, and make do. When I attended the America's First Principles of Freedom 2012 seminar by the Intercollegiate Studies Institute and Alabama Policy Institute at Samford University, I arrived at the dorm room I shared with Rachel Wilson only to discover I'd forgotten my blush and bronzer!
Gary Palmer, then-president of the API, generously made himself available to get toiletries for our dorm room, but I wasn't about to ask him to get something so cosmetic as makeup!
I improvised with some Burt's Bees lip shimmer (it might have been the Rhubarb or Raisin shade), and decided I actually liked that a bit better than using regular blush!
Julep is another company whose products I enjoy. Their nail polish and lip crayons are great!
~ Amanda